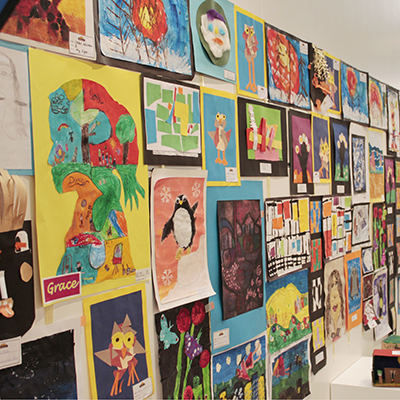 Artarama-19
The Festival of South Canterbury's Creative Students aged 3 to 18 returns in 2019. This is a great opportunity to get the children involved and showcases their creative talents. Proudly sponsored by The Rotary Club of Timaru North, The Friends of the Aigantighe Art Gallery, and the South Canterbury Art Society.
Artarama Dates & Info:
Date: 18 August - 1 September
ART DELIVERY:
All works need to be delivered on Monday 12 August between 1-5pm. Schools outside of Timaru are welcome to drop-off or courier their entries to the Gallery ahead of time.
All artworks must be labelled on the FRONT with the student's name, age, class and school (Please ensure labels do not hang from the edge as this covers up other artworks)
All artworks must be grouped by Years 1-3, 4-6, 7-8, 9-10, 11-12 and Year 13
Prizes are awarded in three categories:

-Painting and drawing (max size A3)
-Prints and collage (max size A3)
-Three-dimensional

Due to the unique hanging system used by the Gallery we can't hang glazed or hard canvas works.
The Aigantighe reserves the right to accept or decline to exhibit any artwork entered into Artarama.
ARTARAMA PRIZE GIVING:
The Artarama prize giving will be held on Saturday 17 August at 1pm at the Aigantighe Art Gallery, 49 Wai-iti Rd, Timaru
Schools will be notified of the the winners prior to the prize giving.
SCHOOL VISITS:
The Aigantighe Art Gallery 49 Wai-iti Rd, Timaru, is open Tuesday to Friday from 10am-4pm and weekends 12-4pm. (We are not open for visits on Mondays)
We recommend booking your school in early by contacting the Gallery at 03 688 4424 or hamish.pettengell@timdc.govt.nz
When visiting the Gallery please bring lots of adult help.
ART COLLECTION:
All artworks need to be collected on Monday 2 September between 12pm-5pm. All artworks need to be collected on this day so please arrange for someone to collect it if you can't make it.