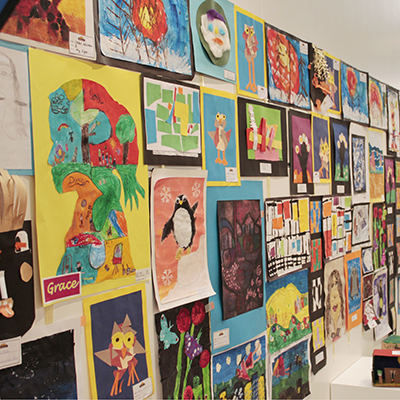 ARTARAMA 2020
Unfortunately, due to Covid-19 the Aigantighe Art Gallery has had to postpone the 2020 Artarama exhibition until next year.
However the Gallery would like your help to take Artarama outdoors in 2020 through creating a unique display of the creative talents of the students of our region aged 3 to 18 children. The Gallery is asking schools to drop-off artworks created by their students during 2020 by Friday 20 November.
All artworks will then be photographed and reproduced onto panels that will wrap around the stunning Aigantighe House while works to strengthen and restore the building are undertaken.
Once the student's artworks have been photographed they can be collected from the Gallery and returned to the students.
This is a great opportunity to get the children involved and to showcase their creative talents.
The exhibition is proudly sponsored by the Rotary Club of Timaru North, the Friends of the Aigantighe Art Gallery, and the South Canterbury Art Society.
Please read the following information:
Thank you for delivering all works to Aigantighe Art Gallery, 49 Wai-iti Rd, Timaru by Friday 20 November. The Gallery is open Tuesday to Friday from 10am-4pm and weekends 12-4pm. (Please note the Gallery is not open on Mondays).
If you are unable to deliver works to the Aigantighe Art Gallery please contact the Gallery to make alternative arrangements.
Please ensure all artworks are labelled on the FRONT with the student's name, age, class and school (Please ensure labels do not hang from the edge as this covers up other artworks)
All artworks must be grouped by Years 1-3, 4-6, 7-8, 9-10, 11-12 and Year 13
The Aigantighe reserves the right to accept or decline to exhibit any artwork provided for display
If you have any further questions please call the Gallery on 03 6884424 or email gallery@timdc.govt.nz
Thank you,
The Aigantighe Art Gallery Team